Ink print for cycling experience

----------------------------------------------------------------------------------------------------------------------------------------------------------------------------------------------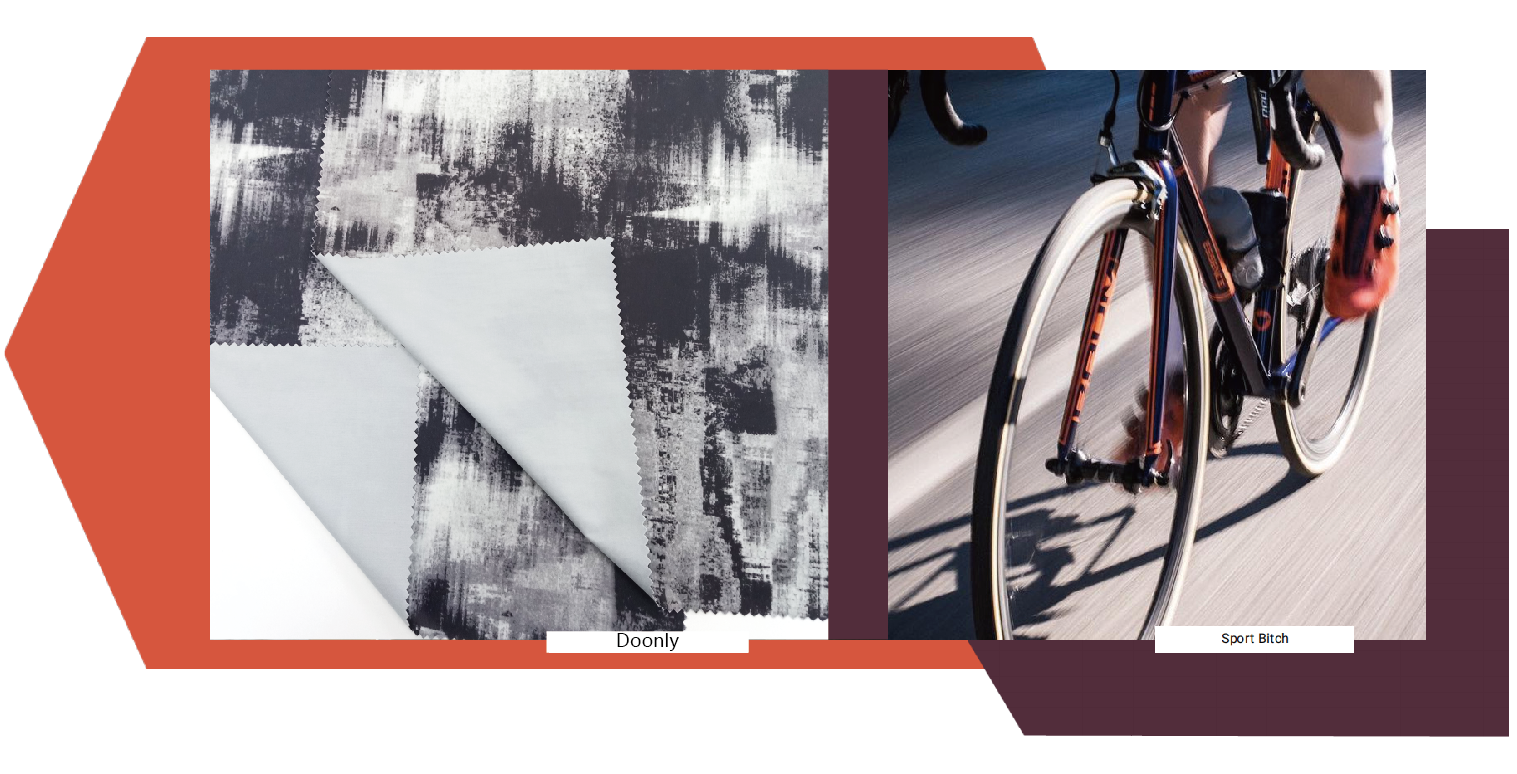 Cycling is a way to escape from life and explore the outdoor world. There are a large number of cycling enthusiasts in Europe. Now, the sport has also swept the Chinese market. Cycling opens the way for outdoor exploration and creates a key Summer Theme for cycling enthusiasts.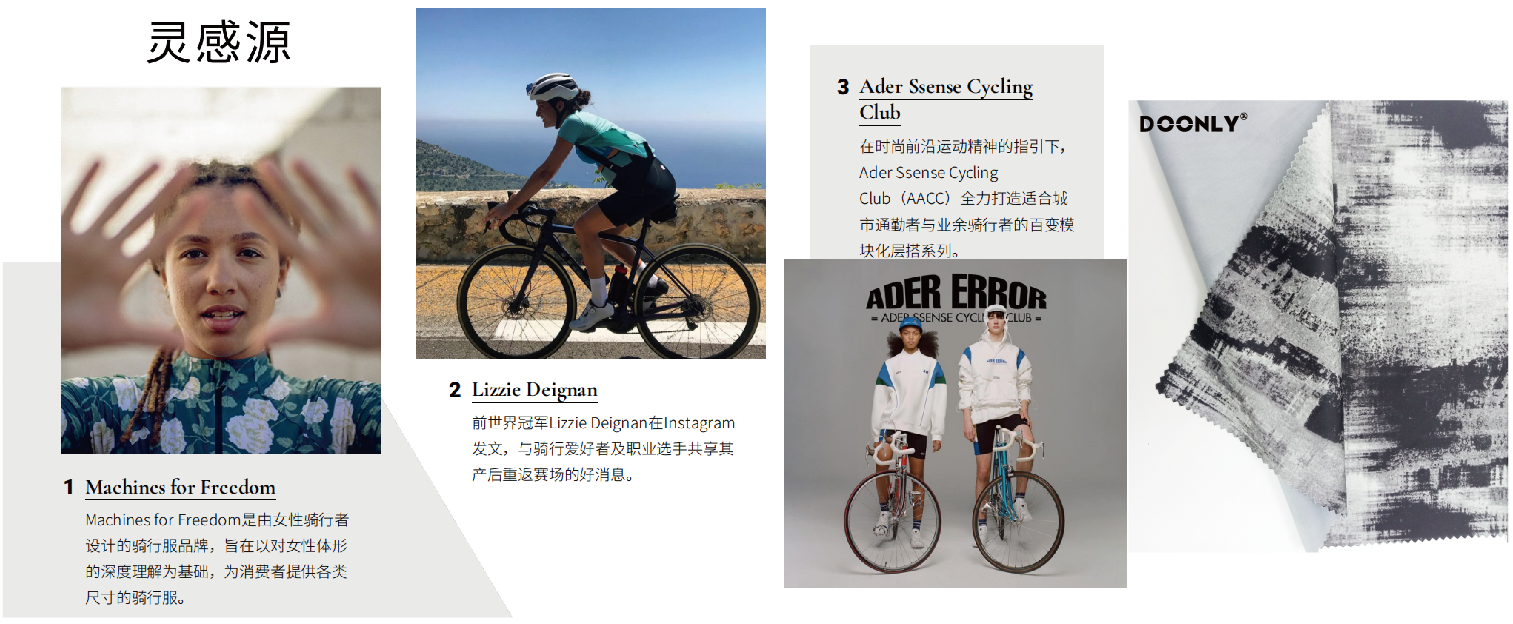 The transition from indoor cycling to road cycling is an ideal entry point to the market. As a key clothing item in spring 2020, the highlight of this kind of coated elastic double-sided knitted fabric is that it breaks through the limitations of outdoor cycling and indoor cycling styles and can be used as a comfortable choice for all-weather sports in warm seasons.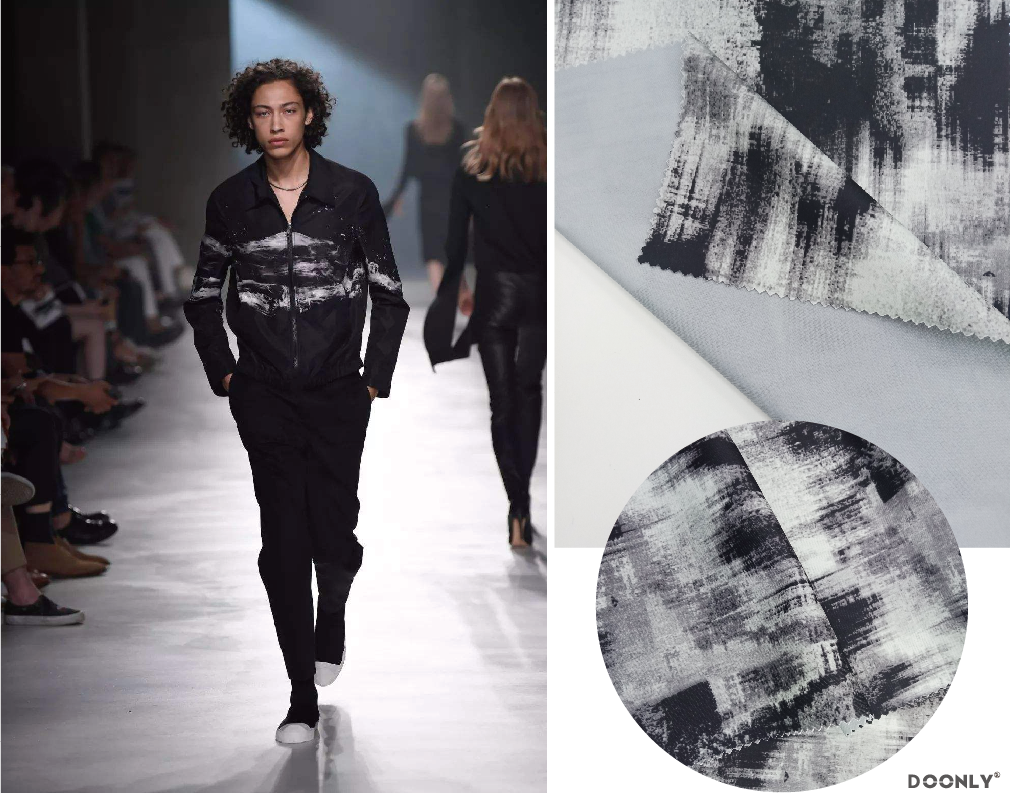 The sportssuit is between leisure and sportswear. It can be worn as a cycling jersey or as an outdoor pass through piece. You can enjoy a comfortable experience. The smart and practical single-layer running jacket provides protection for outdoor activities. This transparent and low permeable covered fabric continues to enter the street fashion field with the outdoor style. The outdoor style and urban functional design are integrated.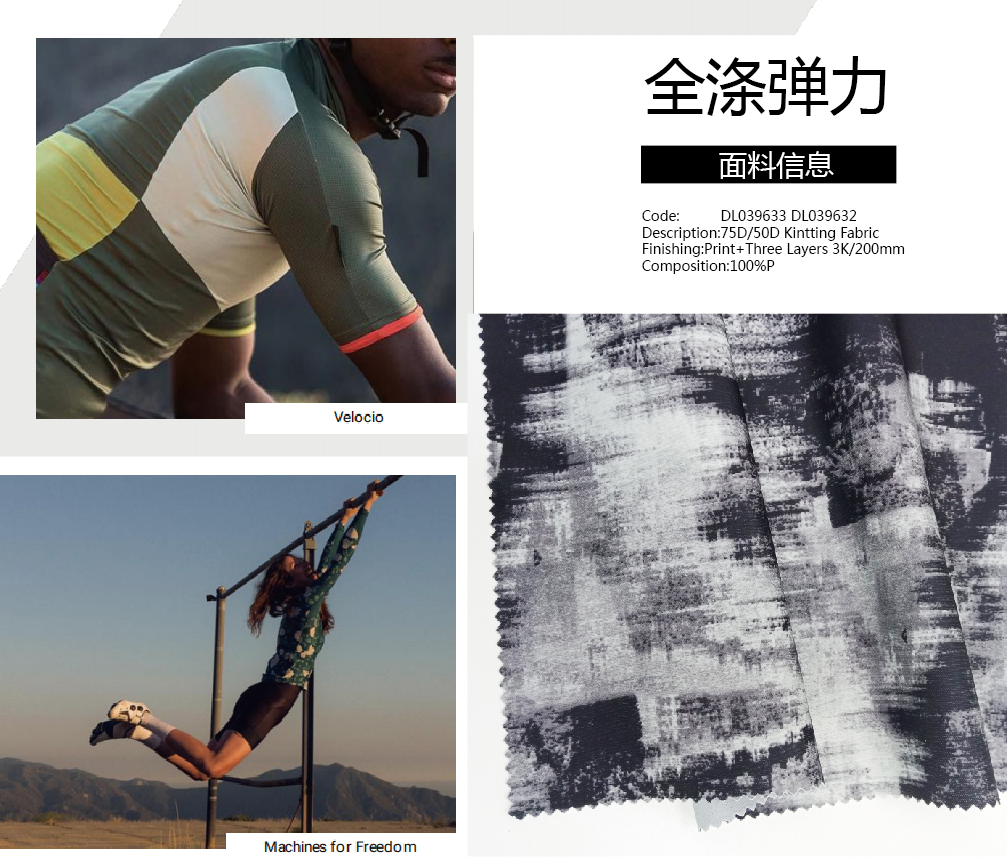 Comfort is the top priority, elastic knitted fabric is essential, sports technology continues to penetrate into the mainstream clothing, consumers expect the clothing to be durable, the sports market can draw inspiration from the T-stage, and further integrate functionality and fashion. Innovation can be made in fabric selection. Ink printing and marble pattern, which pursue individuality and rich style, add no fun to the experience of sports.