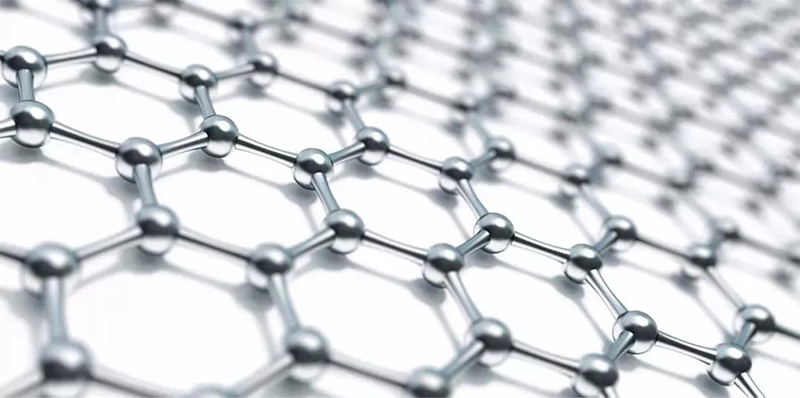 Affected by the epidemic situation, graphene has become a hot topic in the world again. It has multi-functional characteristics, such as low-temperature far-infrared, moisture absorption and ventilation, antibacterial, anti-static, anti-electromagnetic, anti-ultraviolet, self heating and other multi-functional characteristics. It has great significance and market value to improve the innovation ability of textile industry and promote the development of high-value-added products, and refresh its irreplaceable effect in the field of fabrics.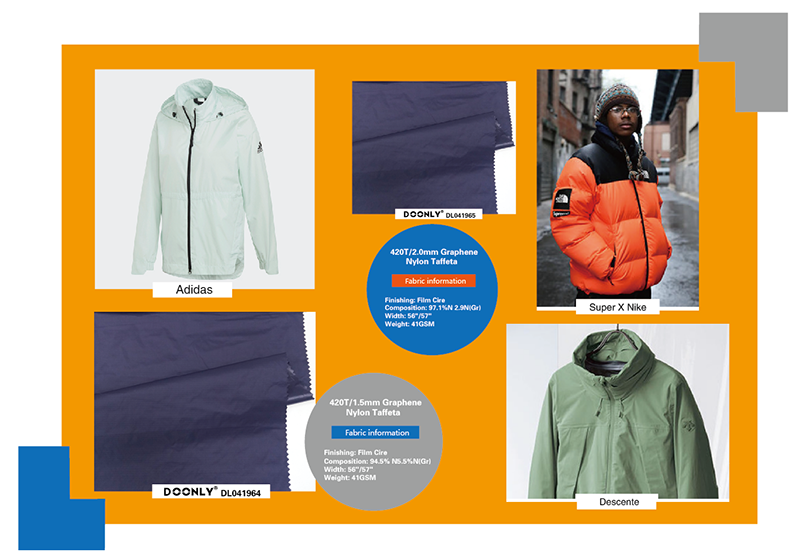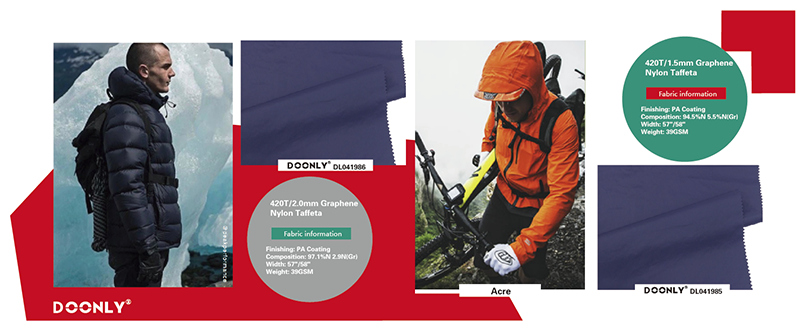 The clothing for outdoor sports and daily life has a higher and higher demand for defensive functional fabrics. The natural handle, leisure appearance and natural additives make the functional fabrics have a breakthrough improvement. The sliver graphene nylon yarn developed by Dongli is different from the pure color fabric in appearance. The process of adding graphene to the material and calendering the finishing film or PA transparent coating can be used for coat and down jacket. After testing, the pressure light tearing of the leather film reaches 12n / 7n, the slip is 3.0mm/3.0mm; the tear of PA transparent coating is 7.4n/4.9n, and the slip is 2.0mm/2.0mm.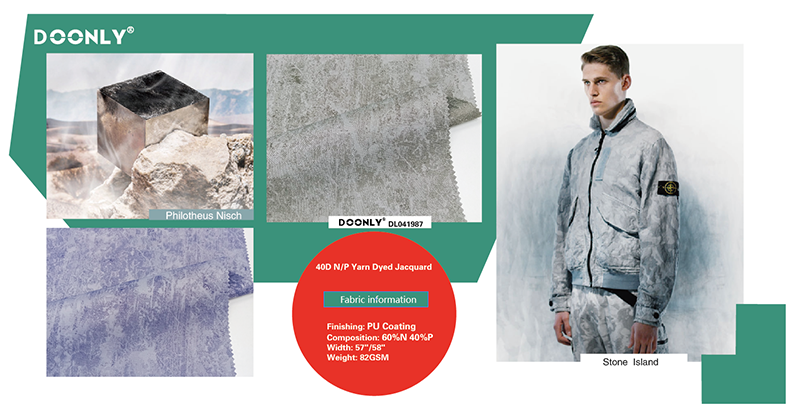 Through the digital lens of last season's spring and summer, close to camouflage and animal patterns, and enhance the proportion and contrast of jacquard and printing forms, resulting in expressive, young and original textiles. This season continues the previous season's yarn dyed jacquard craft concept, in the pattern of the pursuit of a variety of marble patterns, highlighting the temperament of big brands.
As a key clothing item in spring 2020, jacket has always been an indispensable category. The highlight of this kind of PU coated yarn dyed jacquard is that it breaks through the style limitation of single tone jacket, and uses different patterns and patterns to create rich layers of jacket.