420T matting nylon fast thermal nylon spinning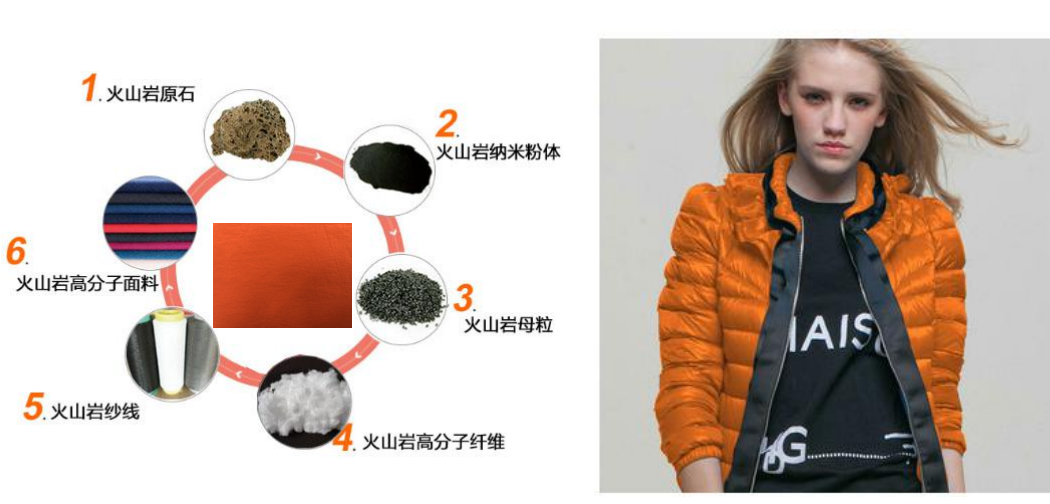 DL 051085
Processing: Anti-cotton calender
Specification: 20D*20D
Composition: 100% nylon
Width: 57"58" 46GSM
Tear: 12.9N/9.3N
Slip: 2.5MM/2.0MM
Sample supply
DL051052
Processing: Dyeing and splashing
Specification: 20D*20D
Composition: 100% nylon
Width and weight: 57"58" 44GSM
Tearing: 7.4N/6.3N
Slip: 1.0mm/1. 5mm
Sample supply
360T Extinction 0.4 Float Taslon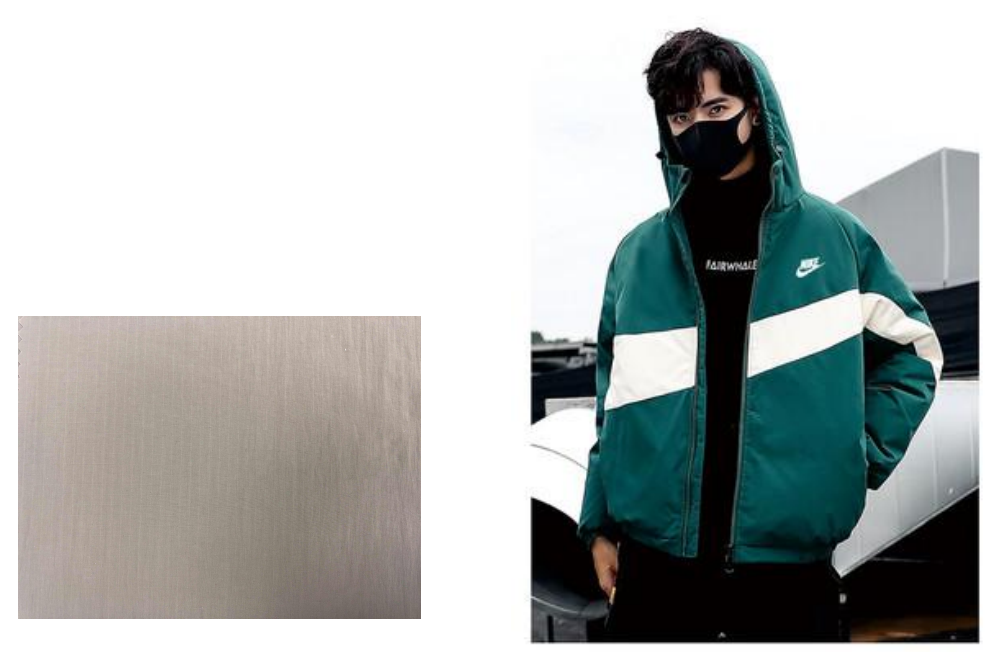 DL051137
Processing: PA transparent coating
Specification: 20D*45D
Composition: 100% nylon
Width and weight: 57"58" 56GSM
Tearing: 18.3N/13.9N
Slip: 2.5M M/2.0M M
Sample supply
DL050169
Processing: Dyeing and splashing
Specification: 20D*45D
Composition: 100% nylon
Width and weight: 57"58" 55GSM
Tear: 15.4N/12.1N
Slip: 2.0MM/2.0MM
Sample supply
20D 1*2 horizontal taslon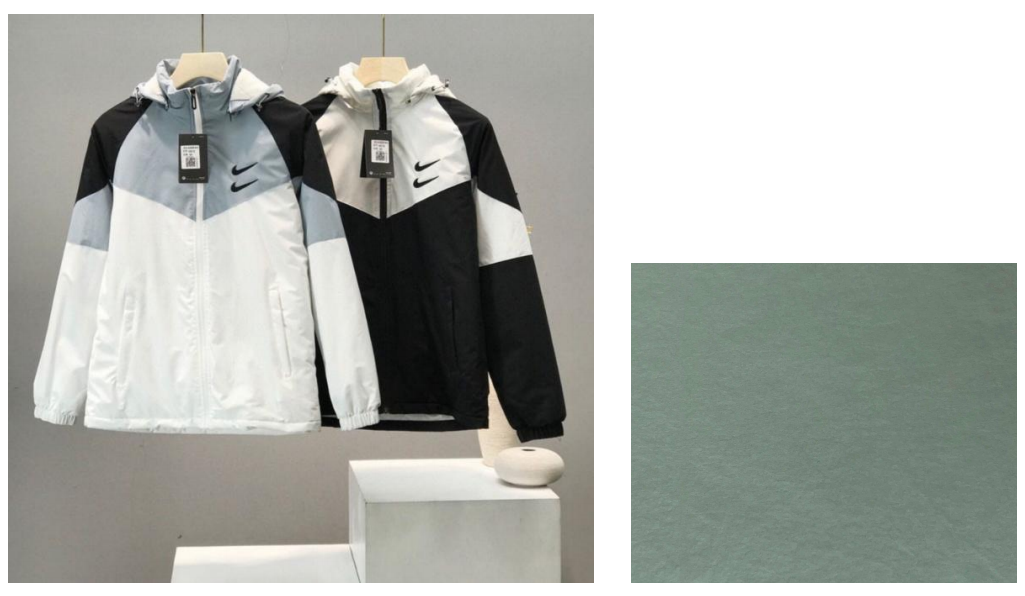 DL051141
Processing: PA tear resistant coating
Specification: 20D*80D+20D
Composition: 100% nylon
Width and weight: 57*"58" 63GSM
Tearing: 6.2N/14.5N
Slip: 2.0MM/2.0MM
Sample supply
DL051140
Processing: Dyeing and splashing
Specification: 20D*80D+20D
Composition: 100% nylon
Door width: 57"58" 58GS M
Tearing: 6.1N/9.6N
Slip: 2.0MM/2.0 M M
Sample supply
Graphene fabric textile
Graphene textile refers to the effective combination of graphene materials and ordinary textiles, while maintaining the basic properties of textiles,
Textile products with one or several unique properties of graphene. Because graphene textiles are conductive, anti-radiation, anti-UV,
Antibacterial, special protection and smart fabrics have huge application prospects, and it will completely change our lives in the future.

420T bright 0.1*0.15 grid graphite
Vinyl spinning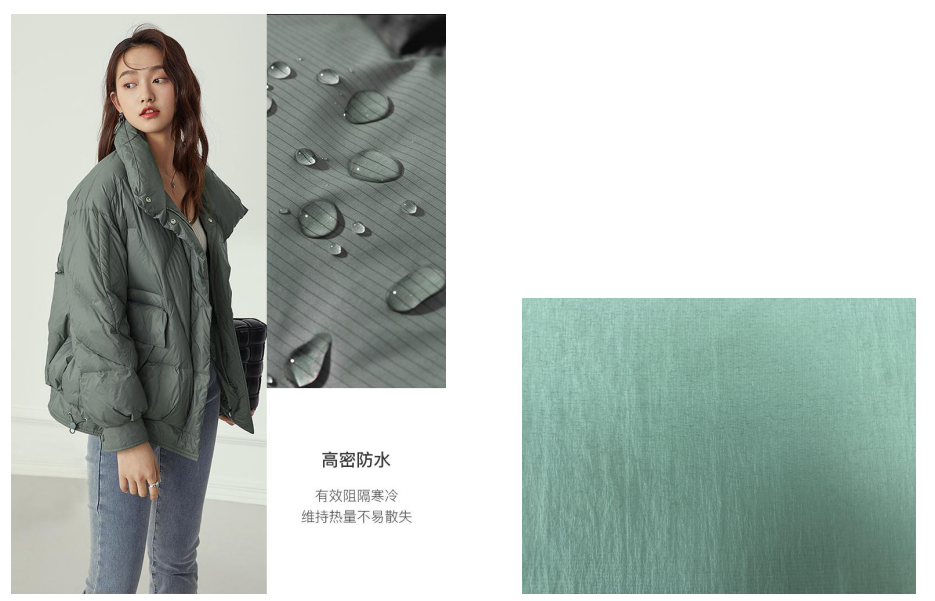 DL051084
Processing: PU anti-flock coating.
Specification: 20D*20D
Composition: 56% nylon 44% nylon. (graphene)
Width and weight: 57"58" 47GSM
Tearing: 8.2N/7.1N
Slip: 2.0MM/2.0MM
Sample supply
DL050166

Processing
Dye splash
specification
20D*20D
ingredient
56% nylon 44% nylon (graphene)
Door width,
57"58"
43GSM
Tear
13.3N/5.6N
Slip
2.0mm/2.0mm
Sample supply
360T plain weave graphene nylon spinning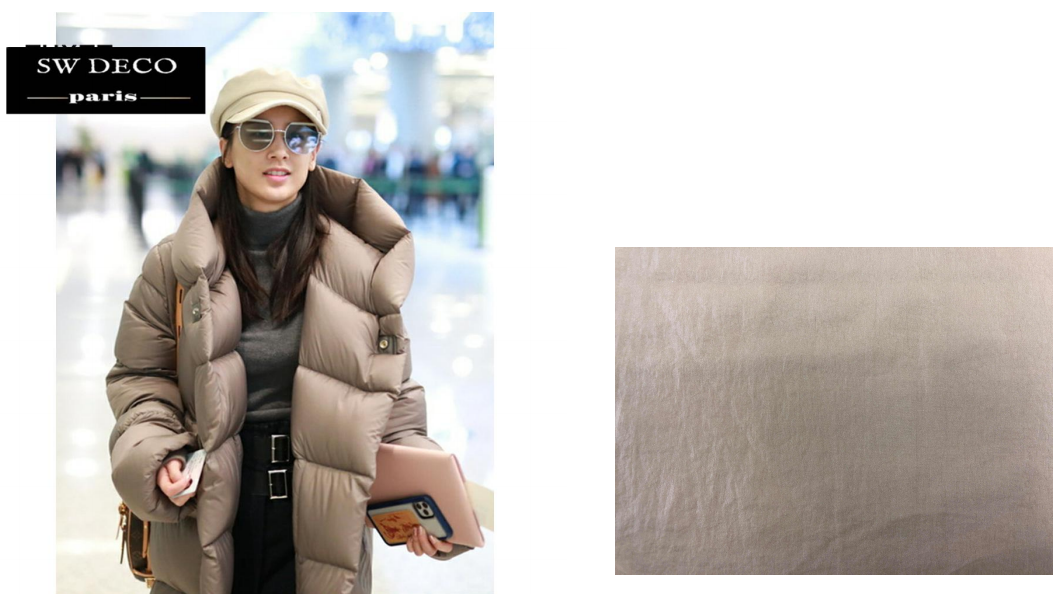 DL050163

Processing: wrinkle dye
Specification: 20D*40D
Composition: 39% nylon 61% nylon (graphene)
Width and weight: 57"58" 48GSM
Tearing: 6.2N/9.3N
Slip: 3.0MM/3.0 MM
Sample supply
DL051139
Processing: PA tear resistant coating
Specification: 20D*40D
Composition: 39% nylon 61% nylon (graphene)
Width and weight: 57"58" 46GSM
Tearing: 6.2N/9.3N
Sliding: 3.0MM/3.0M M
Sample supply