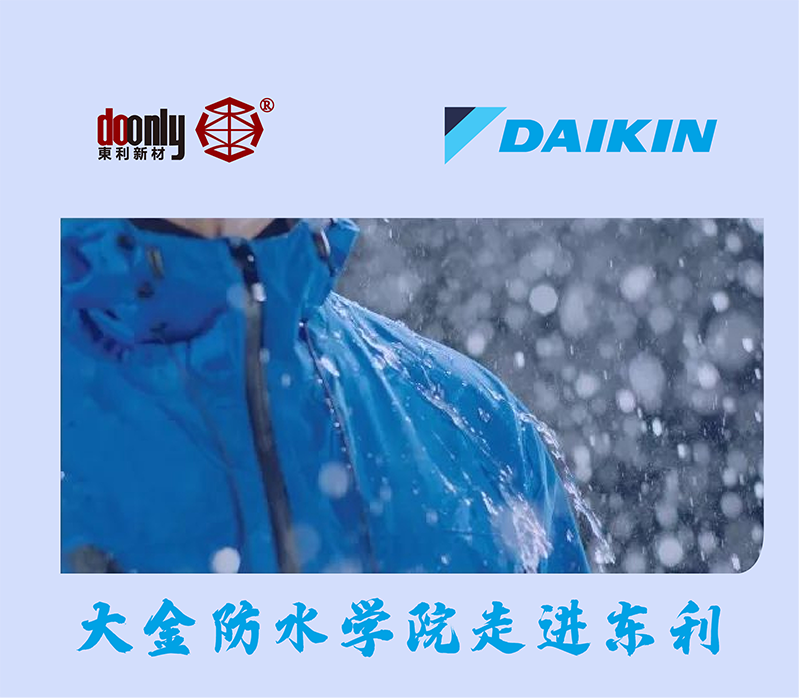 On July 10, 2020, our company has the honor to invite the unidyne team of Dajin waterproof college to teach in our company. Daikin was founded on October 25, 1924, and has a history of more than 90 years. Although the oil crisis has gone through the bubble economy era, DAIKIN Daikin, with its leading technology and excellent business philosophy in the world, is still active in the world stage with its majestic posture and continues to grow and expand. From Japan to Europe, America and Asia, Daikin Daikin has become a first-class global enterprise step by step, and has been committed to developing new technologies that are more efficient, more energy-saving and more environmentally friendly, and has made great contributions to various fields such as hydraulic machinery.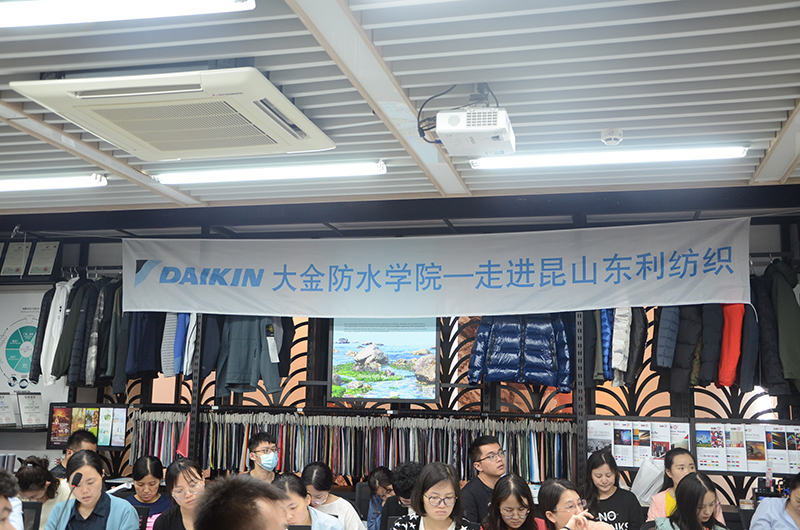 At the beginning of the lecture, Mr. Zhu from the third business department of our company made an opening speech to express a warm welcome to the unidyne team of Daikin.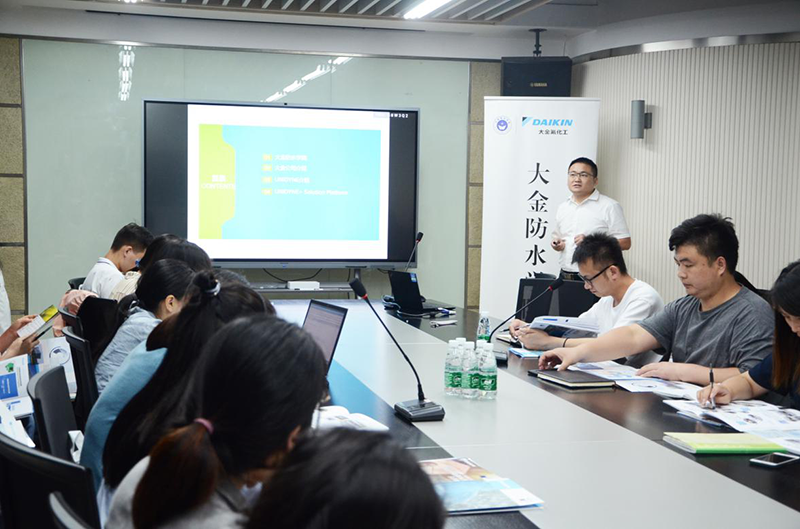 Jiang Bin, a lecturer, introduced Dajin waterproofing college and unidyne, explained the company profile, basic functions, history, environmental protection and globalization of unidyne.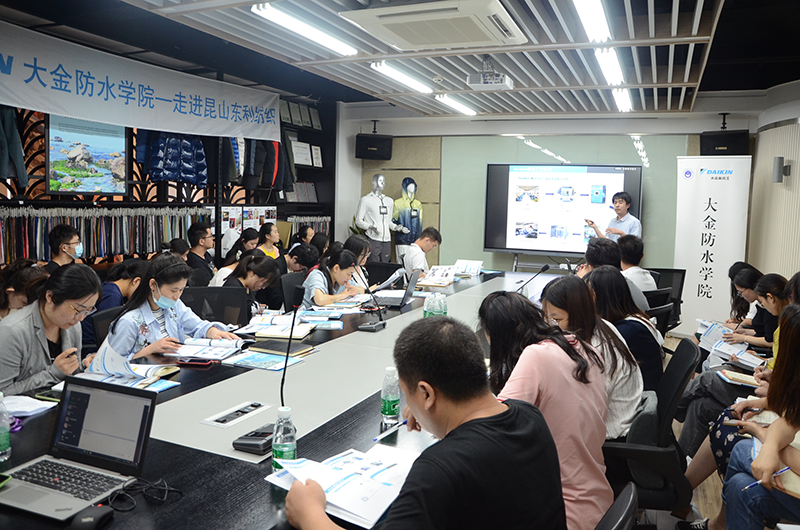 Liu Sheng, the lecturer, mainly explained the basic principle and test method of waterproof and oil proofing agent.
Jiang Bin, a lecturer, explained the function and process application of C6 / fluorine-free products.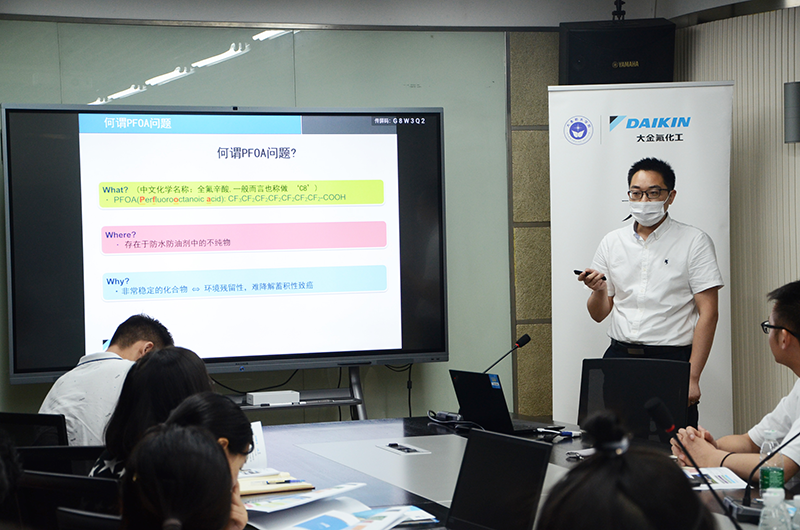 Xiong Xiaoming, a lecturer, analyzed and explained the environmental protection trend of PFOA environmental protection & global brands.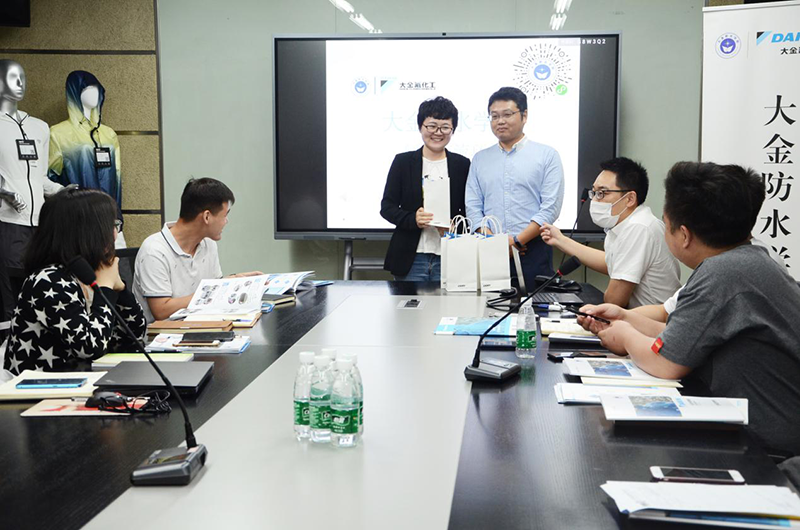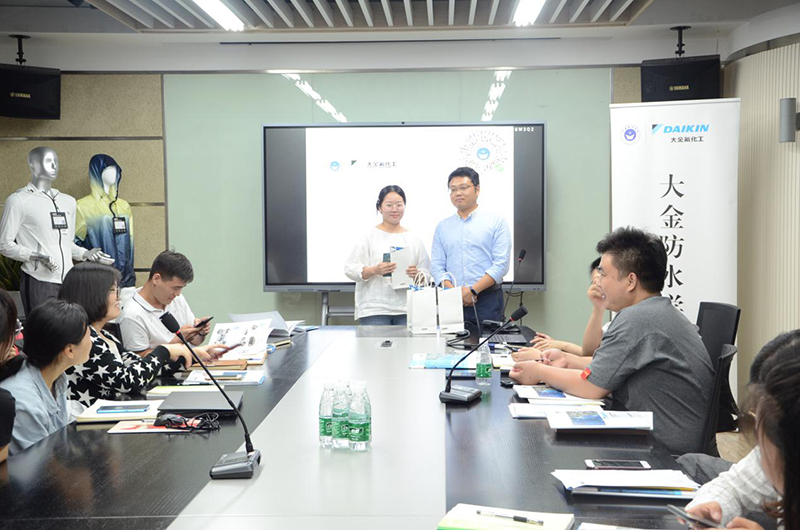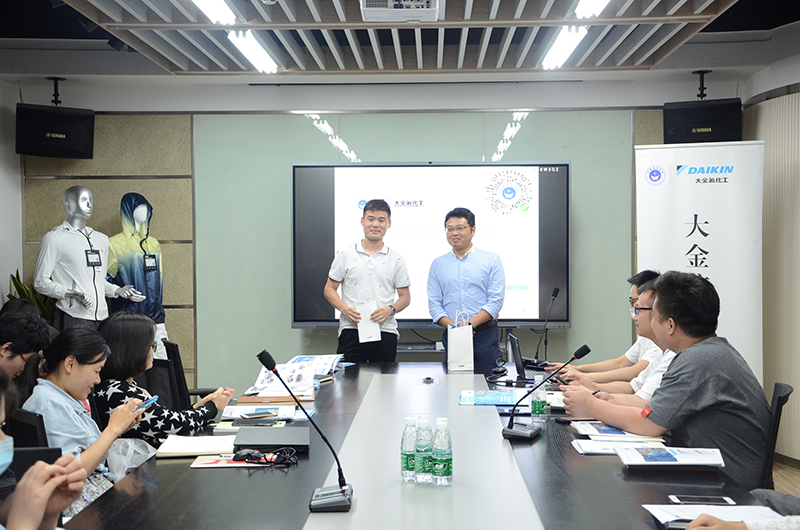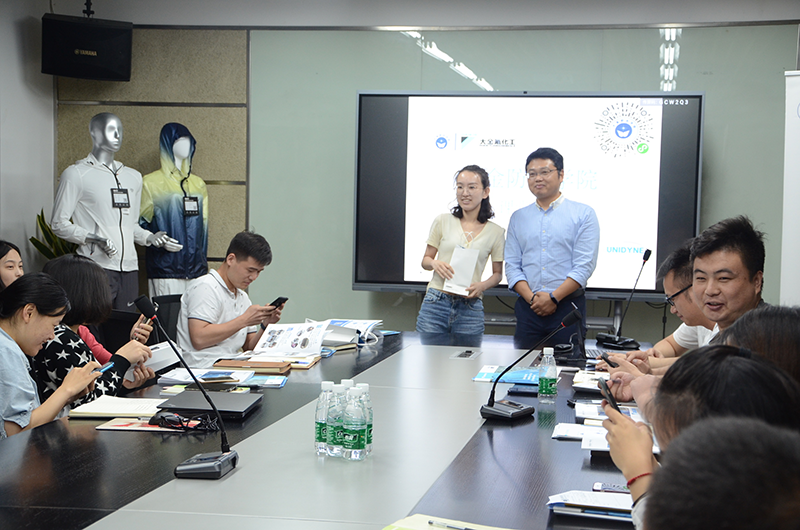 In the interactive link, we have actively participated in the question exchange and small program answering, and we have further developed and understood the technical problems in the process of communication.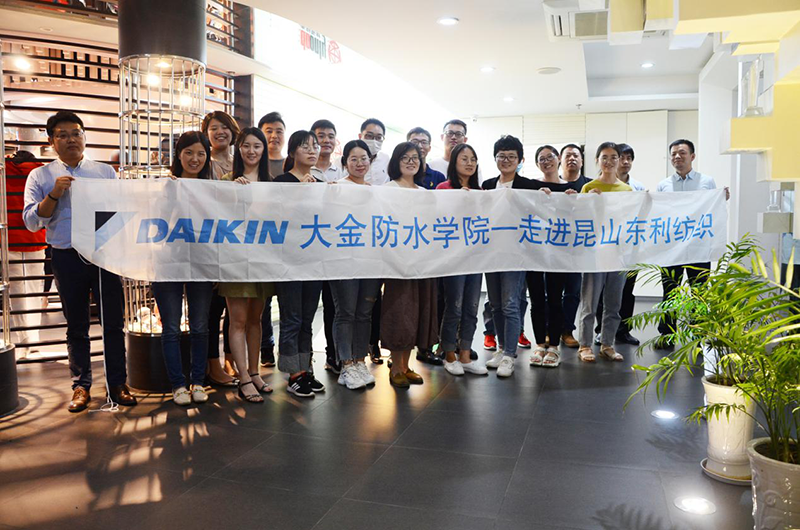 This lecture has benefited our company a lot. We have a further understanding and improvement in some basic principles of waterproof, environmental protection trend and testing methods, and the teaching of Dakin waterproofing has been successfully completed.